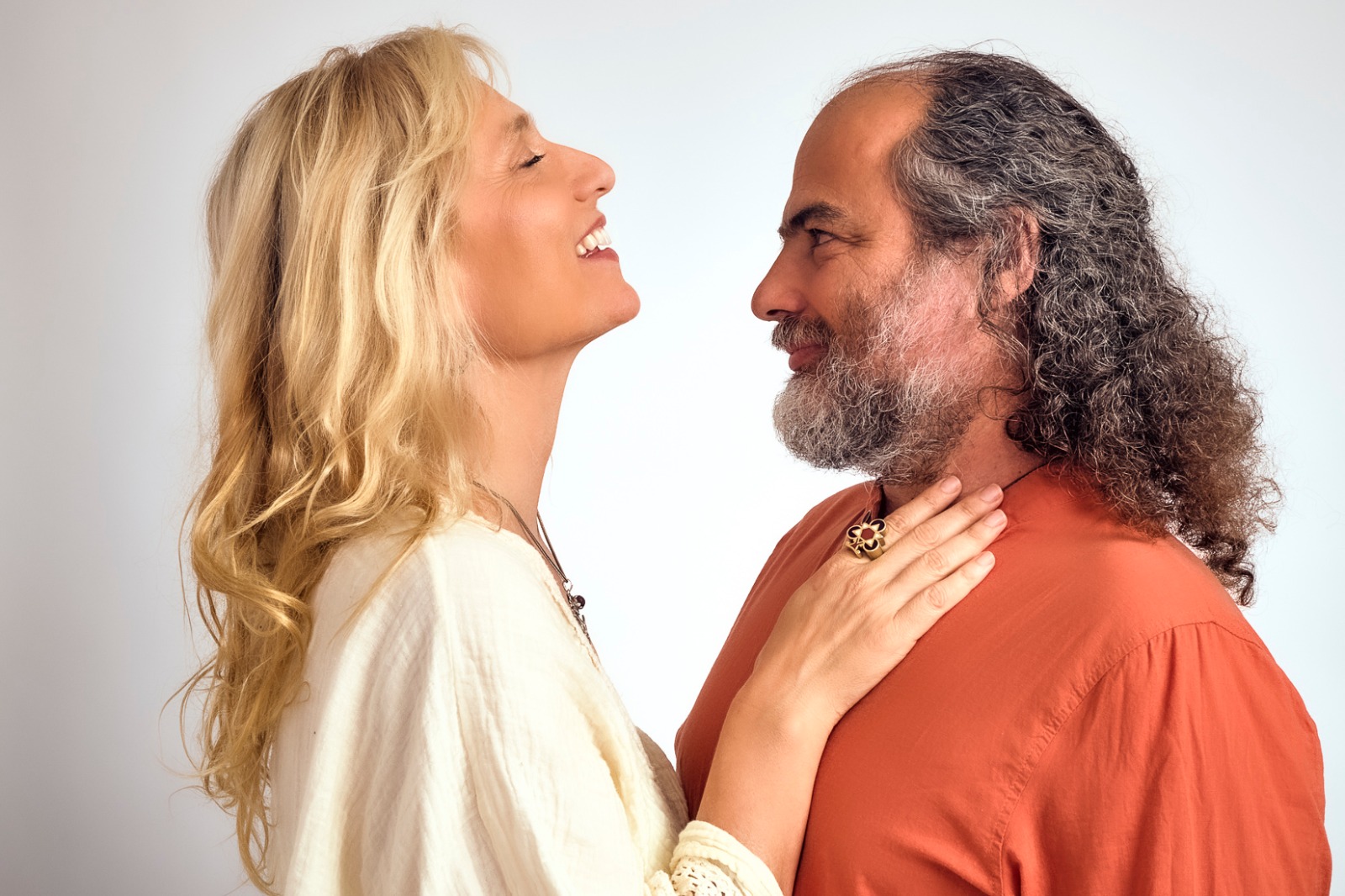 Relationships can be a powerful living laboratory of love, freedom, and exponential growth. They can be our biggest teacher on our path of spiritual growth and awakening. Opening our hearts and connecting us to joy-full Love, relationship can support our soul to shine.
And… relationships can choke the life out of us.
Whether we're open or monogamous, we can meet relationship burn out. Be caught in endless conflict cycles and drama. Re-traumatise ourselves through repeating patterns. Feel stuckness and boredom. Lose the magic and get caught in the mundane. Feel distant and lose touch with our true self. Follow 'the' script. Let life's to-do lists swamp the magic.
When they're missing the sacred, relationships can begin to drain us rather than elevate and open us.
So, how to have relationships that nourish you, even in periods of crisis and struggle?
How to transform crisis and struggle into growth?
How to support your relationships to bring you closer to your true self and the Divine, not further away?
How to quickly go beyond having to be "right" and come back to love?
How to make lovemaking truly sacred?
How to stay emotionally clear and not hang onto dead baggage?
How can your relationships become artworks?
How to move beyond stuckness and monotony?
How can jealousy and difficult emotions become a space for growth and peace?
How to do transparency in a way that nurtures rather than harm?
How to have boundaries that create space rather than constrict?
How to open your heart and be in deep devotion?
How to love and let yourself be loved, truly?
This course is your toolkit for bringing the sacred into your relating.
In this course, we take you behind the scenes of our 18 year open relationship to share the practical lessons, wisdom and tools we've learned along the way. We're still deeply in love after nearly two decades together and traversed a lot of relationship territory: painful pits and exquisite peaks and everything in between. We know our honest and vulnerable sharings will help you to avoid these same pits (or get out of them much faster) and expand in every moment of the journey.
As teachers of sacred relating and mysticism for over 30 years, Dawn and Pele share the emotional, spiritual, sexual, relational tools you need to elevate and deepen the quality of your relating. Because it's not about what kind of relationship you're in — single, monogamous or non-monogamous — it's about the quality of your relating that matters.
With a unique blend of Shamanism, Kabbalah, Tantra, and science, combined with deep insights, clear communication, and practical tools, see what course explores below…
HERE'S WHAT YOU GET:
20 video teachings with Ohad and Dawn. Based on the learnings from 18 years of (open and deeply committed) relationships. There's over 8 hours of teachings which includes sacred relating principles, practices, demonstrations, and embodiment exercises. These practices are fundamental to sacred relating and will deepen and enrich your relating again and again.
Tailor-made practices and downloadable worksheets for each module to transform your relating. The real change comes not from theory, but from practice. Including somatic meditations, embodiment rituals, emotional detoxing, communication dialogues, journal prompts, inspiring quotes, and more, each module includes take-home practices to support you to shift old patterns and rewire healthy ones into your daily life and relationship.
Q&A with Pele and Dawn. Every month, you can ask your burning questions and receive direct help.
Members only Facebook Group. Get access to our members only FB group to stay connected to others deepening their sacred relating. Being surrounded by like minded beings who celebrate your wins, hold you in your vulnerability, and share authentically is so important on this journey!
Suggested reading list. We know you love growing and finding new resources to take you to the next level. This is our essential readings from experts in the field who we hold in high regard.
Life-Time access. This course is yours to keep for a lifetime! As we move through different cycles and stages in life, it's really helpful to return to this content when you need it. The course and practices are here to deepen your sacred relating journey, move through challenges, keep expanding, and to reset. A bit like a pocket therapist who's always available 😉
Your Instructors
Ohad Pele is a lead facilitator with ISTA and has been teaching Kabbalah, Sacred Sexuality and Conscious Relating internationally for more than 30 years.
Previously a traditional Kabbalist Rabbi in Jerusalem, academic scholar and community leader, Ohad is well known as one of the most influential and radical spiritual teachers in the field. Before joining ISTA, Ohad Pele headed "Neviah: the Hebraic Academy of Universal Spirit" in Tel Aviv. Together with Dawn he co-founded KabaLove, the school of Love in Kabbalah, in 2016.
Ohad is a prolific creator. He's authored multiple books, and is an artist, photographer and song writer.
Dawn Cherie is a lead facilitator in ISTA, performer, dancer, singer, a Watsu'er and teacher of sacred love relationships. Her work is focused on enlivening women and men to live love at their great power, using methods of movement, ritual and theater.
Dawn has studied extensively across multiple modalities and wisdom paths including Five Rhythms, Priestessing with ALisa Starkweather, native Peruvain and Lakota teachings, David Deida, Marshal Rosenberg, Watsu, Pelvic Heart Integration, and Kohennet Hebrew Priestessing.
Dawn is the co-founder of KabaLove, the school of Love in Kabbalah (2016). She is also in love with her snake, a red tail Boa Constrictor named Kunda(lini) who accompanies her on her healing work. Dawn is the co-founder of SSSTaR — the Spiritual Sexual Shamanic Ritual and Theatre international group associated with ISTA.
More courses from the same author: Ohad Pele & Dawn Cherie
DELIVERY POLICY:
When will I receive my course?
You will receive a link to download your course immediately or within 1 to 21 days. It depends on the product you buy, so please read the short description of the product carefully before making a purchase.
How is my course delivered?
We share courses through Google Drive, so once your order is complete, you'll receive an invitation to view the course in your email.
To avoid any delay in delivery, please provide an Gmail and enter your email address correctly in the Checkout Page.
In case you submit a wrong email address, please contact us to resend the course to the correct email.
How do I check status of my order?
Please log in to DatingCourse account then go to Order Page. You will find all your orders includes number, date, status and total price.
If the status is Processing: Your course is being uploaded. Please be patient and wait for us to complete your order. If your order has multiple courses and one of them has not been updated with the download link, the status of the order is also Processing.
If the status is Completed: Your course is ready for immediate download. Click "VIEW" to view details and download the course.
Where can I find my course?
Once your order is complete, a link to download the course will automatically be sent to your email.
You can also get the download link by logging into your DatingCourse account then going to Downloads Page.
You may also like: