Breaking News About Dating Essentials for Men
I originally developed this series of courses in 2007 in response to the requests of countless recovering Nice Guys who needed help learning how to approach and connect with women.
Since launching Dating Essentials, I have helped thousands of men successfully get the love and sex they want. I've helped them improve their social skills, lower their approach anxiety, create emotional tension with women, test for interest, and get to rejection quickly.
Thousands of men just like you have found great girlfriends, sex partners, and fulfilling long-term relationships with really great women.
I have always asserted that conscious dating is one of the most powerful ways for men to get out of their comfort zone, become aware of their self-limiting beliefs (and blast them away), learn to soothe themselves, and improve their lives in every way.
When I got good at dating, I noticed that the same confidence and skills that had improved my success with women were also showing up in other areas of my life. As a result, my business took off, my income went up, my life became more interesting, and I became a happier, more fulfilled person.
I now walk the planet with a magnetism that attracts people – men and women alike – everywhere I go. I can't remember the last time I tried to get a woman to notice me or like me. I just don't have to anymore.
Over the last ten years I have had several relationships with amazing women and more sex partners than I can count. There is no reason why you can't have these same kinds of experience.
I have some important news for you: this is the last time I will teach these courses online.
After this current series of courses, I will adapt the material into a different format. I will have more information about this later in 2016.
In the mean time, you can be a part of my final series of online classes for Dating Essentials. This will be your last chance to work with me personally in these online courses.
The "Perfecting Your Practice" (PYP A & B) courses of Dating Essentials for Men focus on developing and practicing the skills to approach women with confidence, date successfully, and find your Really Great Woman.
All Dating Essentials for Men online courses are taught by me, the author of No More Mr. Nice Guy
Let's work together to help you get the love and sex you want in 2016!
Robert A. Glover, Ph.D.
What you'll learm in Dating Essentials For Men: Perfecting Your Practice A
4-Week Online Course
Perfecting Your Practice A Lessons
Lesson 1: Pay Attention to the Little Things That Naturally Attract Women
Lesson 2: The Secrets of Successful Online Dating
Lesson 3: How to Date 12 Women in 12 Weeks
Lesson 4: Avoid the Number One Mistake All Nice Guys Make with Women (Don't Become a "Girlfriend With a Penis")
About Dr. Robert Glover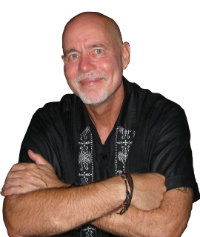 Dr. Robert Glover, author of No More Mr. Nice Guy: A Proven Plan For Getting What You Want in Love, Sex and Life and Dating Essentials for Men.
Dr. Glover is an internationally recognized authority on the Nice Guy Syndrome. He is a frequent guest on radio talk shows and has been featured in numerous local and national publications.
Through his book, online classes, workshops, podcasts, blogs, consultation, and therapy groups, Dr. Glover has helped change the lives of countless men and women around the world.
As a result of his work, Dr. Glover has helped thousands of Nice Guys transform from being passive, resentful victims to empowered, integrated males. Along with these personal changes have come similar transformations in these men's professional careers and intimate relationships.
Dr. Glover is the creator of Dating Essentials for Men and the director of TPI University.
Dr. Glover lives in Puerto Vallarta, Mexico.
More courses from the same author: Robert Glover