What you'll learn in Cultivate Sexual Vitality:
Recommended sequence of study
Audio CD + DVD Packages are most popular. DVDs show qigong (chi kung) movement forms. Audio has the complete internal training, theory + guided meditation practice. Click on each link for full description of the course.
A. Weekend Courses
Audio CDs are 11 hrs
DVDs (or VHS) are 1-2 hours.
Audio: Inner Smile, Five Animals, Six Healing Sounds
DVD: Five Animals Do the Six Healing Sounds
Audio: Theory & guided Microcosmic Orbit meditation
DVD: Open Chi Flow in the Orbit
Audio: Internal Chi Breathing, natural & counter-force.
DVD: Great Ocean, Sky, & Heart Breathing: Blissful Breathing Qigong
Audio: Bone marrow breathing, rooting, compression & spiraling.
DVD: Internal bone breathing: 5 postures, 27 tendon & joint qigong
Audio: Cultivate true feelings, dissolve negative emotion
Audio: Open Macrocosmic Orbit, 8 psychic channels
DVD: 8 Extraordinary Vessels Qigong (Fusion 3) Includes PanGu Mystical Qigong (Fusion 2) & Spiral Love in Creation Cycle Qigong (Fusion 1)
Audio: Healing Love – Taoist sexual secrets Two versions: weekend and week-long retreat
DVD: Sexual Vitality Qigong Cosmic Swimming Dragon, Deep Earth Pulsing, Sexual Marriage of Heaven & Earth (+ 22 others)
Audio: Theory & guided lying down meditations
B. Stand Alone Qigong (long forms)
DVD: 20 minute Ceremony.
Also known as "Tai Chi for Enlightened Self-Love" and "Wuji Gong"
DVD: 30-45 minutes
Heals chronic physical, emotional, mental, spiritual challenges
C. Week-Long Retreats
Taoist Internal Alchemy using Water & Fire
Audio courses: 18 to 25 hours recorded per retreat
Audio: Greater Enlightenment of Kan & Li
DVD: Primordial Qigong
Audio: Greatest Enlightenment of Kan & Li
Audio: Sealing of the 5 Body Spirits (& the Five Senses)
Heaven & Earth Alchemy
Audio: sold only to students reviewing live course.
About Michael Winn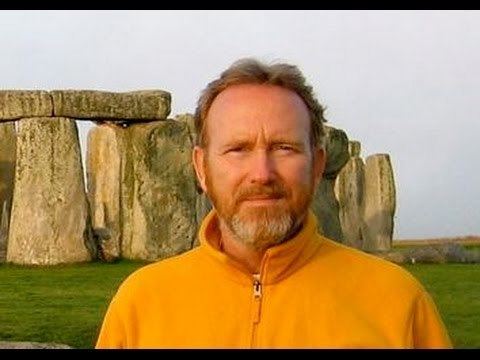 Decades teaching subtle energy methods internationally, from tantric kundalini yoga to tai chi, qigong, and inner alchemy meditation. Studied with top spiritual teachers from many different traditions.
Founder & past President, National Qigong Association (NQA). NQA is umbrella for many different qigong and tai chi schools, independent teachers, energy healers, & practitioners of Qi arts in the U.S.
Founder and Director of Healing Tao USA and and Healing Tao University summer retreat program (now in North Carolina's Blue Ridge Mtns, in Asheville). The largest Tao arts program in the West..
Writer/editor of Mantak Chia's first seven books that established his fame. Best known as co-author of the revolutionary Taoist Secrets of Love: Cultivating Male Sexual Energy, edited Healing Love: Cultivating Female Sexual Energy. Author of many other qigong articles & book chapters (see "long bio" below).
Founder of Healing Tao Instructors Association (HTIA) and its Chairman for 9 years. It set standards for certification & ethics. One of the original Senior Instructors that launched the Healing Tao, which globally has certified over 1000 instructors and brought esoteric Tao teachings to millions of people. (Abroad Healing Tao is known as Universal Healing Tao). Healing Tao USA is independently owned and operated by Winn.
Author of ten Tao home study DVD-CD courses that integrate high level medical-spiritual qigong and inner alchemy meditation. It's a progressive training of Loving Energy Science that gives practical methods for achieving what Lao Tzu calls Return to Origin (= Source in new age speak).
On the editorial board of the Journal of Daoist Studies (JDS). Has presented papers at numerous international conferences of Daoist scholars (posted to the Articles page).
Pioneered taking Western Taoists into caves on Flower Mountain (Huashan) in China to meditate. Has led twenty China Dream Trips to develop relations between Western and Chinese Taoists in their sacred mountains and temples. These trips are the subject of fantastic book called Dream Trippers: Global Daoism and the Predicament of Modern Spirituality by David Palmer and Elijah Siegler (U. of Chicago, 2018). The best book on modern Taoism East & West.
More courses from the same author: Michael Winn